Back Relaxer Deluxe
ITEM CODE: 403-101-16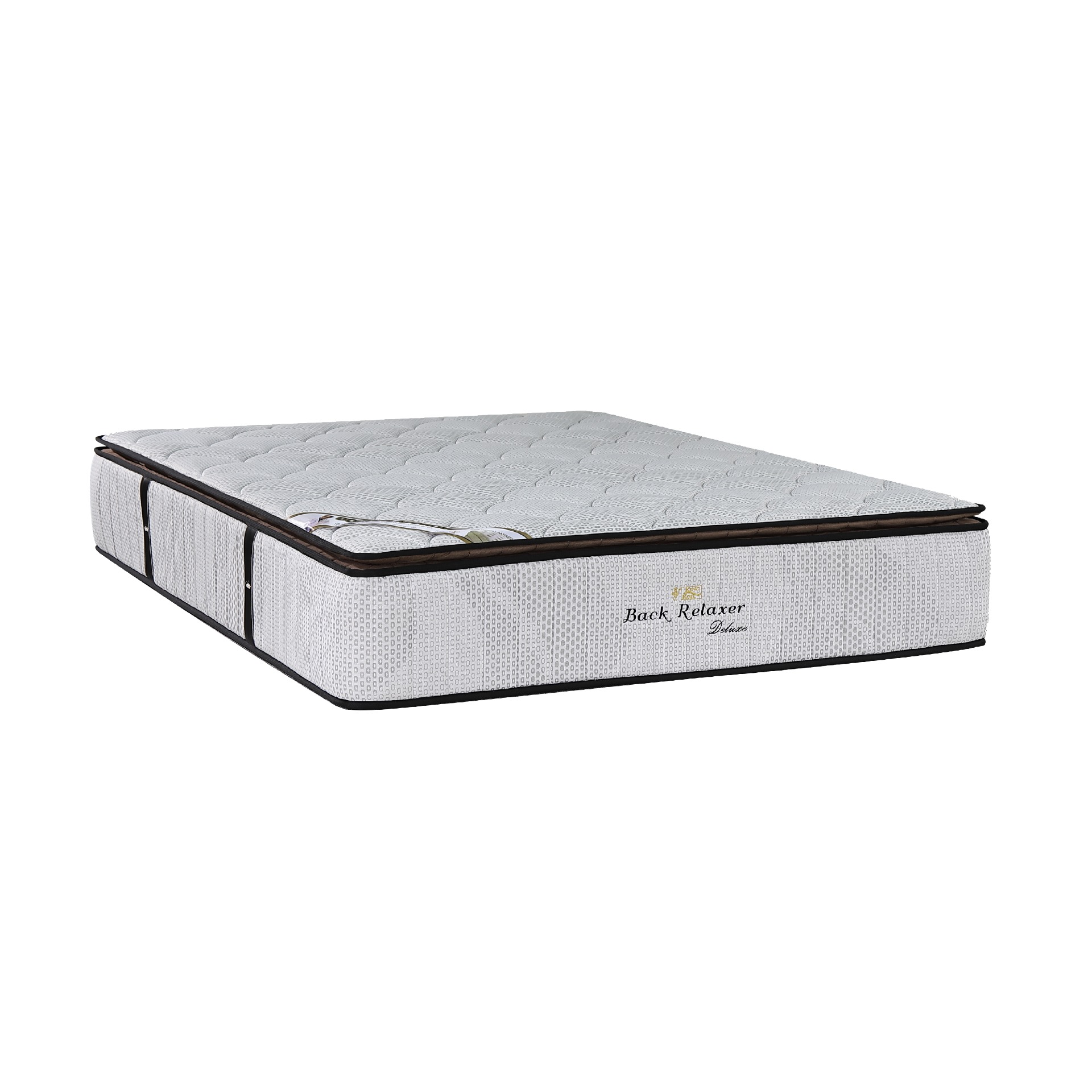 description
The spring system of the Back Relaxer Deluxe is composed of a Chiro-tech Coil, as in the case of the Back Relaxer Classic. Stabilizers on the sides also completely eliminate drowsiness when sitting or sleeping. The PU Foam of the Back Relaxer Deluxe also provides high pressure and provides a firming feeling for the back and spine. The Pillow Top is used to give you a comfortable feeling. It should also be comfortable for the back and spine. Ideal for people who prefer not too firm or comfortable.
dimension
1830*1980*300 mm (W*D*H)
material
Imported Premium Knitted Ticking treated with anti-microbial and anti-dust mites Upholstery Panel: Quilt Foam Comfort Layer / High Resilient PU Foam Border Panel: High-quality firm later for extra enhancement
colors
quantity
care
Use mattress protector to protect your mattress from normal body moisture, sweating etc , Rotate the mattress once a month for the first six months, and thereafter once every season. Remove surface dust and fluff from your mattress periodically with a soft brush rather than a vacuum cleaner. If an accidental spill or leak occurs or liquid comes in contact with the mattress then try to remove quickly with a moist cloth using lukewarm water and soap or a mild detergent.
delivery
Delivery Schedule: Within 3 days upon received 100% payment. There will be additional transportation and accommodation charges for the areas outsides Yangon & Mandalay.
brand
KING KOIL
warranty
Ten (10) years warranty, read details of mattress warranty in Warranty & Return Policy.