Extended Life Luxury
ITEM CODE: 403-101-19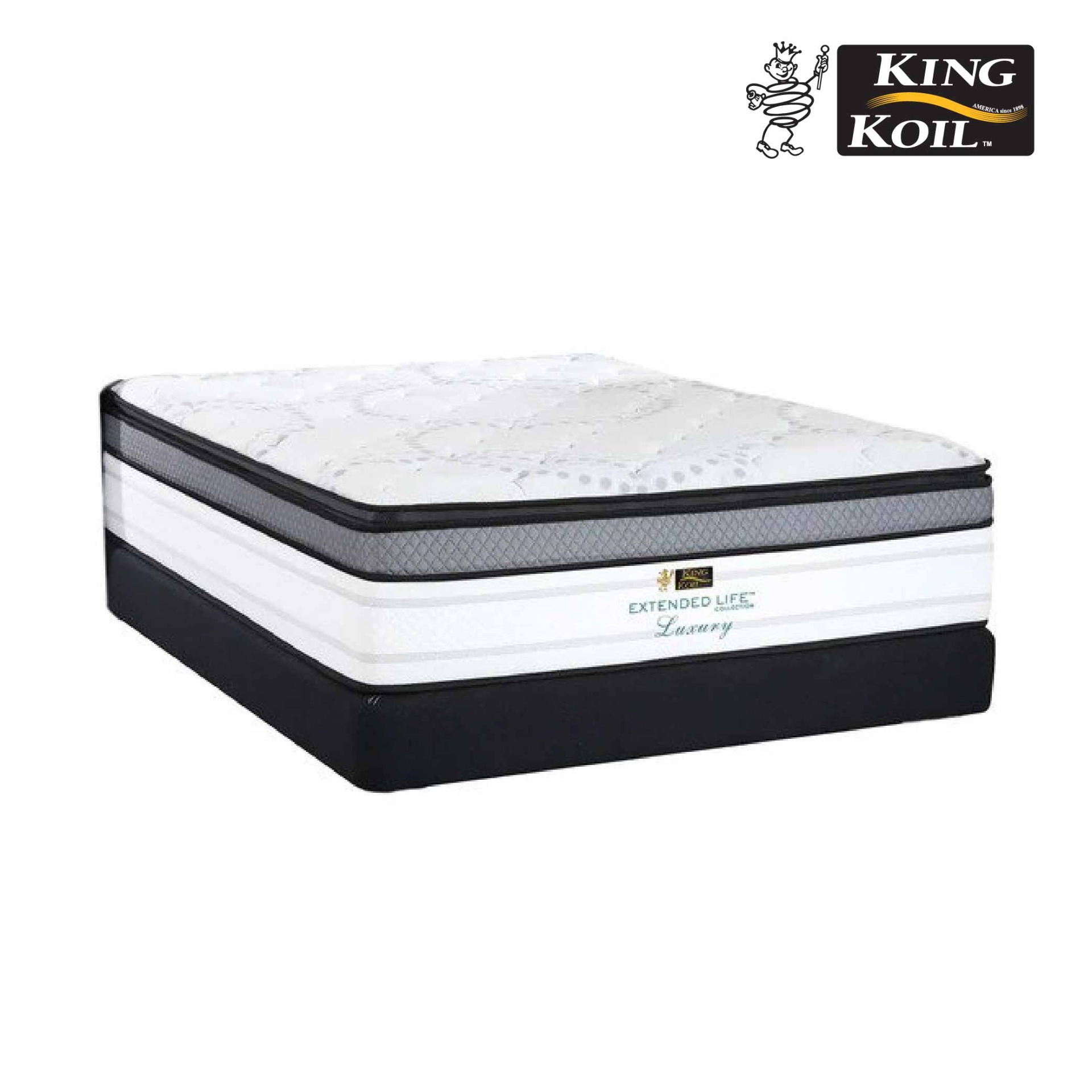 Ks 5,402,000
dimension
183*198*35.5 cm
material
SPRING SYSTEM - Kingkoil CHIROTECH® Coil System MATTRESS TYPE-Turn Free with Box Top & Pillow Plush Top TOP QUILTED PANEL- High Resilient Convoluted PU FOAM UPHOLSTERY PANEL-High Quality with Extra Resilient Rebound Latex Sheet,High Quality Engineered Latex Feel Foam, Coirtex® Rubberized Natural Fiber BORDER PANEL-High Density Foam Encasement with KingKoil E.E.S® Feature (Extra Edge Support)
colors
quantity
care
Use mattress protector to protect your mattress from normal body moisture, sweating etc., Rotate the mattress once a month for the first six months, and thereafter once every season. Remove surface dust and fluff from your mattress periodically with a soft brush rather than a vacuum cleaner. If an accidental spill or leak occurs or liquid comes in contact with the mattress, then try to remove quickly with a moist cloth using lukewarm water and soap or a mild detergent.
delivery
We do deliver within 3 to 5 day.
brand
KING KOIL
warranty
Fifteen (15) years warranty, read details of mattress warranty in Warranty & Return Policy.