Back Relaxer Classic(Queen Size)
ITEM CODE: 403-101-14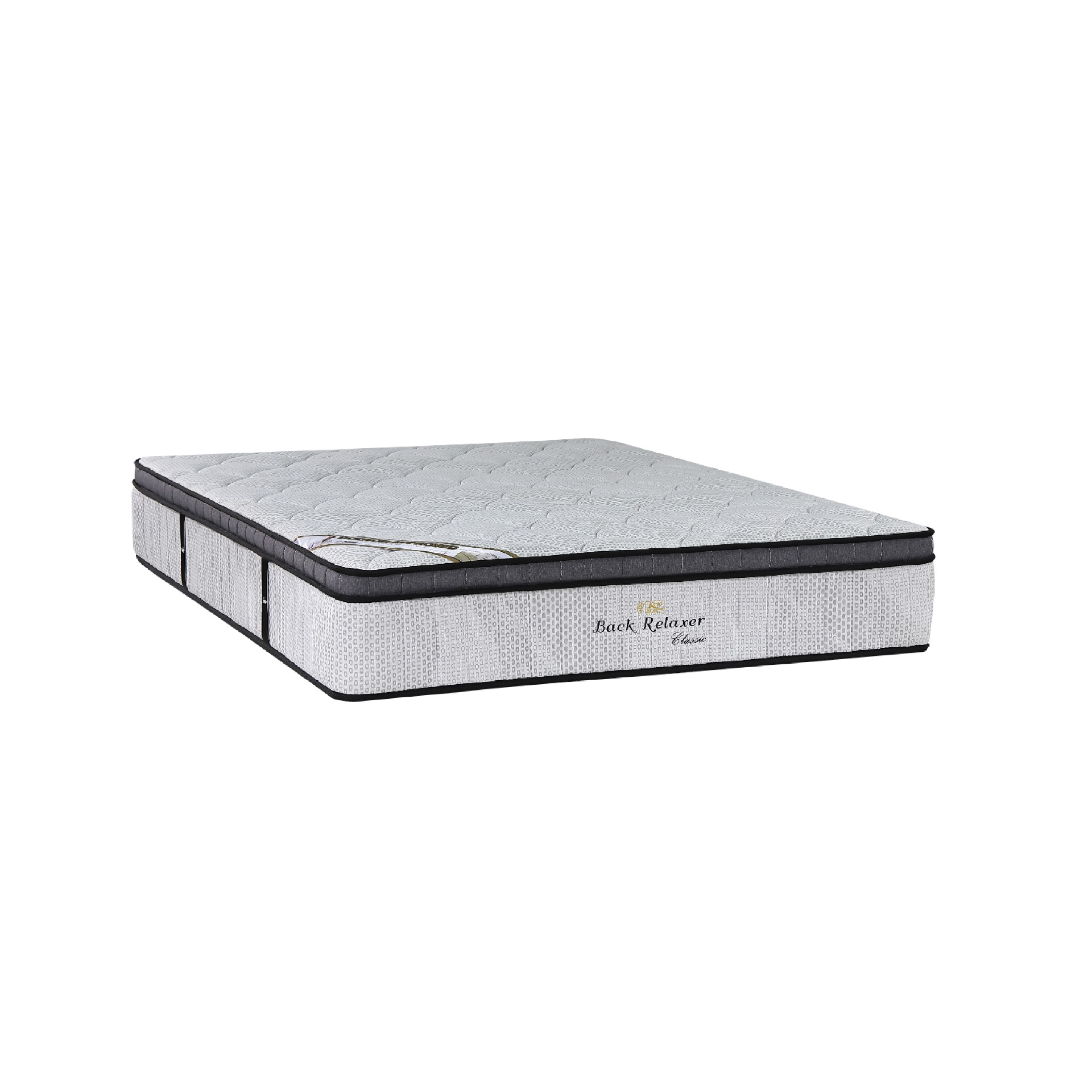 description
The Spring System of the Back Relaxer Classic is made up of a Chiro-tech Coil. The diameter of the Chiro-tech Coil has been reduced to 2.2 mm, making it larger than other mattresses. Higher "installment" allows better back support and better durability. Stabilizers on the sides also completely eliminate drowsiness when sitting or sleeping. The PU Foam of the Back Relaxer Classic provides high pressure and provides a firm feeling for the back and spine.It uses uro-top topper and is especially good for the back and spine.Designed for everyday health, the Back Relaxer Classic is perfect for young and old alike who love a firm feel.
dimension
1520*1980*300 mm (W*D*H)
material
King-koil Super X Spring System endorsed by ICA Upholstery Panel: Quilt Foam Comfort Layer/ High Resilient PU Foam Border Panel: High-quality firm later for extra enhancement
colors
quantity
care
Use mattress protector to protect your mattress from normal body moisture, sweating etc , Rotate the mattress once a month for the first six months, and thereafter once every season. Remove surface dust and fluff from your mattress periodically with a soft brush rather than a vacuum cleaner. If an accidental spill or leak occurs or liquid comes in contact with the mattress then try to remove quickly with a moist cloth using lukewarm water and soap or a mild detergent.
delivery
Delivery Schedule: Within 3 days upon received 100% payment. There will be additional transportation and accommodation charges for the areas outsides Yangon & Mandalay.
brand
KING KOIL
warranty
Ten (10) years warranty, read details of mattress warranty in Warranty & Return Policy.