Extended Life Indulgence
ITEM CODE: 403-101-18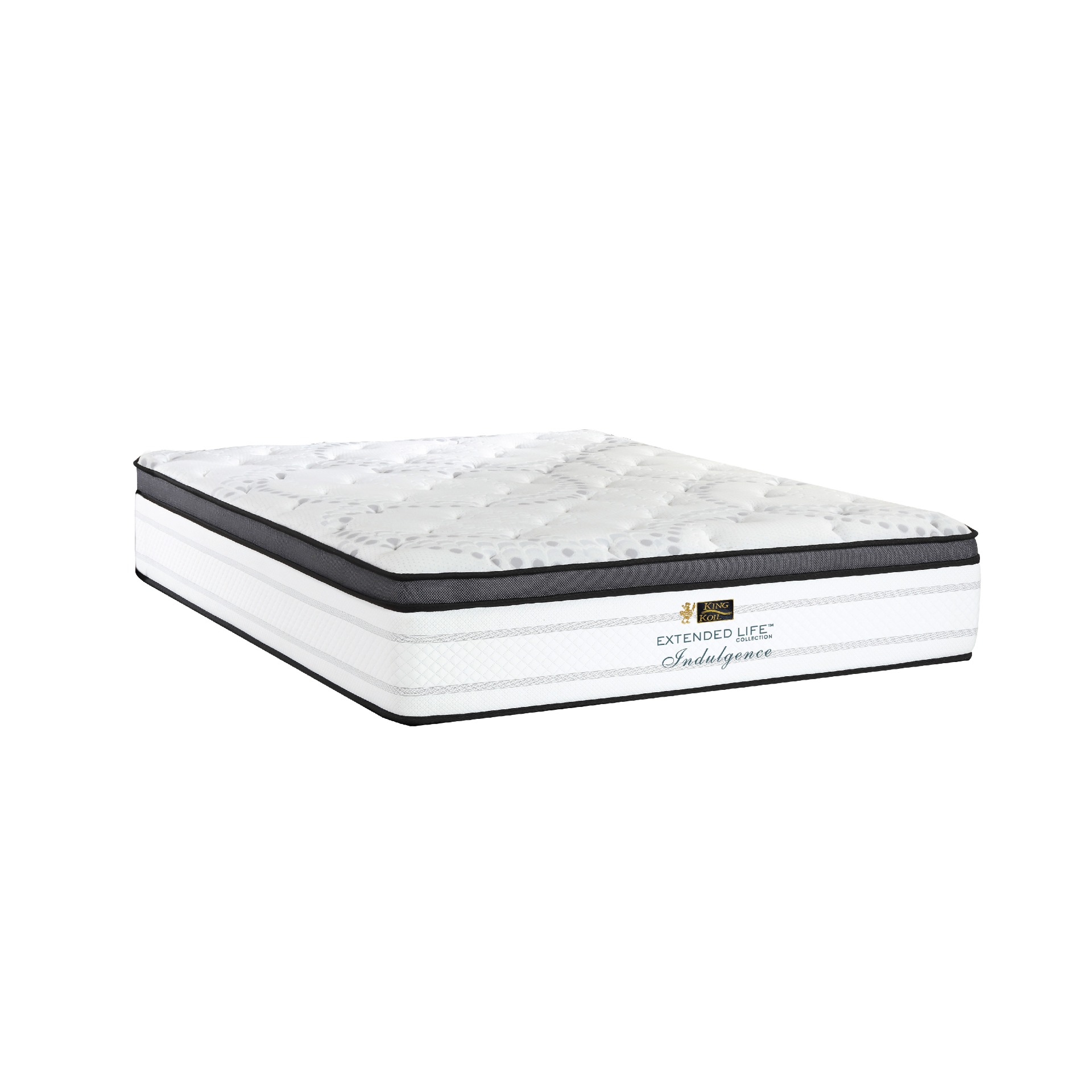 description
King Koil Extended Life Collection is the result of partnership between King Koil and ICA (International Chiropractors Association) to design a new mattress collection for those who value back care. Extended Life Collection's mattresses are the perfect choice for those who prefers comfortable with firmer support mattress. Luxury, is made of King Koil world-known patented Chiro-Tech Coil system. These are the most advanced OFF-SET coil springs made with 2.20mm diameter hard drawn, high carbon spring steel wire. Each spring unit is unknotted at the top and bottom endings that flexes independently for maximum sensitivity to body contours and provides proper spinal alignment for anatomically correct support in the vital lumbar area. Since the small convolutions require more pressure to compress than the larger ones, both light and heavy bodies can be accommodated. This coil system has triple the coil count than normal bonnel system, therefore it gives greater stability, firmness, support and comfort.
dimension
1830*1980*340 mm (W*D*H)
material
Mattress Type: Turn Free with Box Top Top Quilted Panel: High Resilient Convoluted PU FOAM Upholstery Panel: High Quality with Extra Resilient Rebound Latex Sheet/ Coirtex Rubberized Natural Fiber Border Panel: High-Density Foam Encasement with KingKoil E.E. S® Feature (Extra Edge Support) Thickness: 13 Inch Comfort Level: high
colors
quantity
care
Use mattress protector to protect your mattress from normal body moisture, sweating etc., Rotate the mattress once a month for the first six months, and thereafter once every season. Remove surface dust and fluff from your mattress periodically with a soft brush rather than a vacuum cleaner. If an accidental spill or leak occurs or liquid comes in contact with the mattress, then try to remove quickly with a moist cloth using lukewarm water and soap or a mild detergent.
delivery
Delivery Schedule: Within 3 days upon received 100% payment. There will be additional transportation and accommodation charges for the areas outsides Yangon & Mandalay.
brand
KING KOIL
warranty
Fifteen (15) years warranty, read details of mattress warranty in Warranty & Return Policy.