Extended Life Indulgence
ITEM CODE: 403-101-18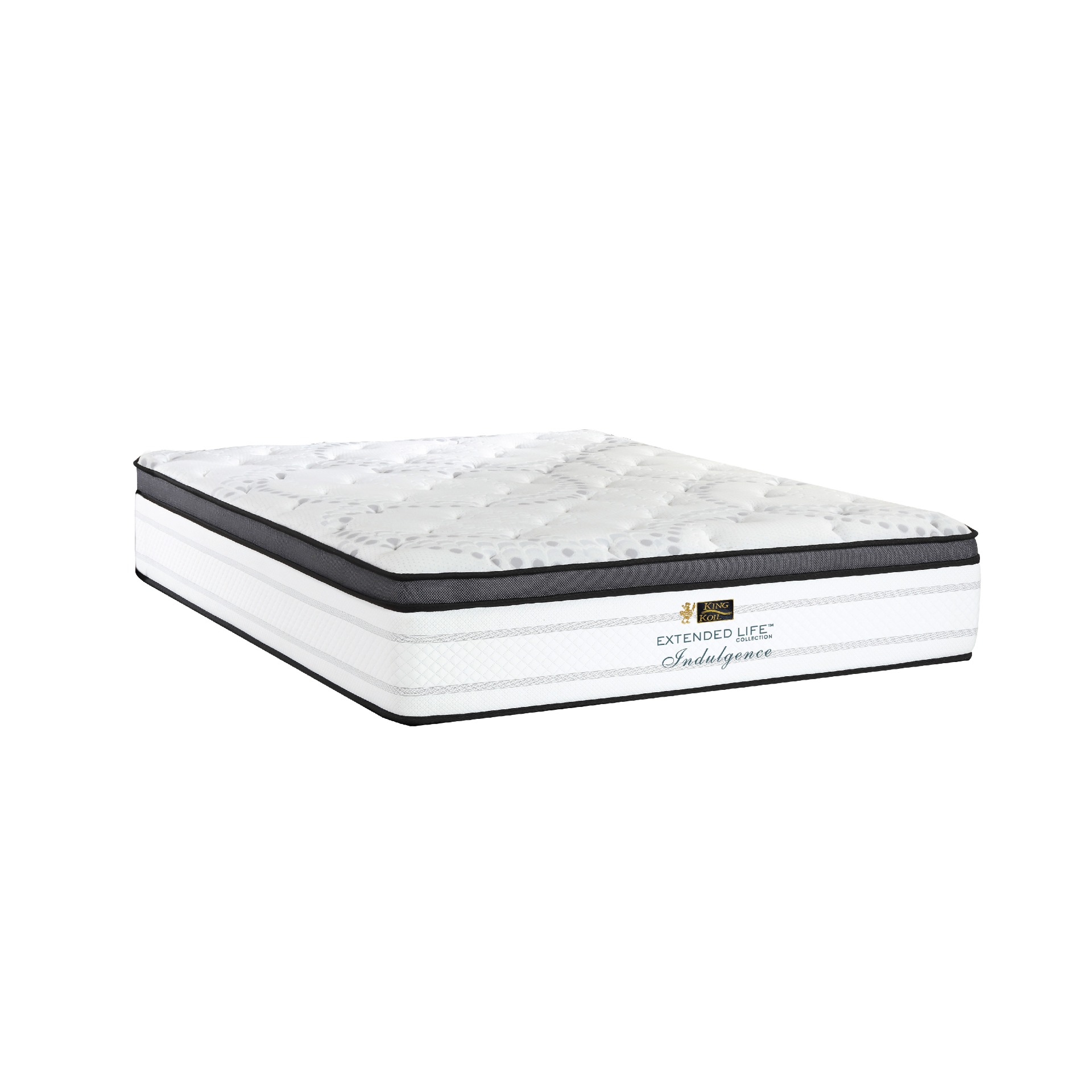 Ks 3,857,000
description
Extended Life uses a Chiro-tech Coil and a Foam Engagement Layer. In addition, the Latex Layer and 2 layered PU Foam on top of the Coconut Fiber Layer are made with the best quality Limited Edition. The main advantage of Indulgence is that it enhances the quality so that even patients who have just undergone spinal surgery can use it immediately. It is also one of the best selling Mattress.
dimension
1830*1980*340 mm (W*D*H)
material
Mattress Type: Turn Free with Box Top Top Quilted Panel: High Resilient Convoluted PU FOAM Upholstery Panel: High Quality with Extra Resilient Rebound Latex Sheet/ Coirtex Rubberized Natural Fiber Border Panel: High-Density Foam Encasement with KingKoil E.E. S® Feature (Extra Edge Support) Thickness: 13 Inch Comfort Level: high
colors
quantity
care
Use mattress protector to protect your mattress from normal body moisture, sweating etc., Rotate the mattress once a month for the first six months, and thereafter once every season. Remove surface dust and fluff from your mattress periodically with a soft brush rather than a vacuum cleaner. If an accidental spill or leak occurs or liquid comes in contact with the mattress, then try to remove quickly with a moist cloth using lukewarm water and soap or a mild detergent.
delivery
We do deliver within 3 to 5 day.
brand
KING KOIL
warranty
Fifteen (15) years warranty, read details of mattress warranty in Warranty & Return Policy.