Stylish Kitchen
ITEM CODE: 405-903-001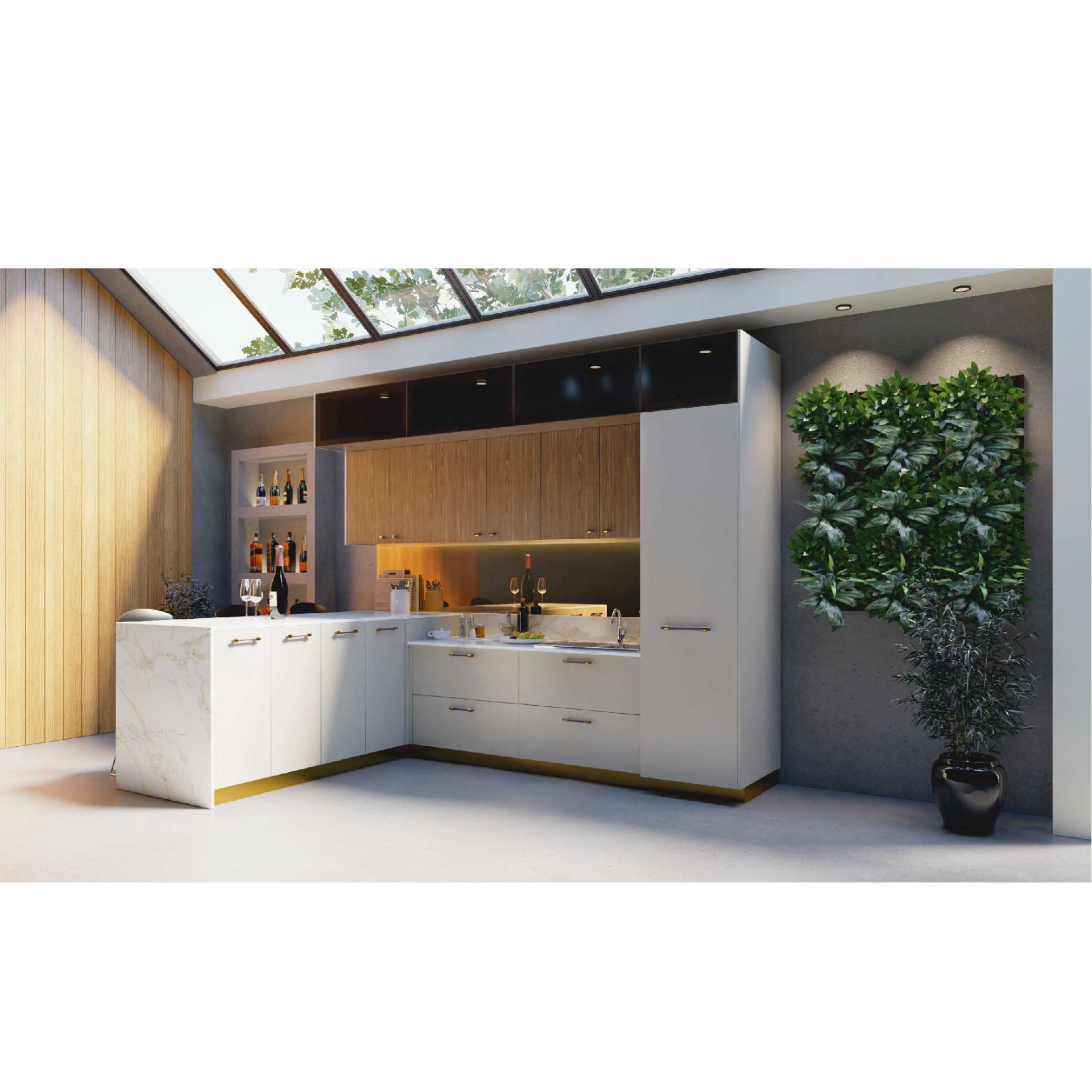 description
It is very suitable for tasteful people. The whole space makes people feel a romantic atmosphere. After working hard for a day, you will be free to enjoy life immediately at home. You can date at home without going out.
material
Low Cabinet Body-BB188 Door-#3031 Upper Cabinet Body-V101 & #435 Door-#435 & Alu Frame with Black Glass Back Splash: Brown Mirror Top: Marble Quartz Top Acc : Sink, Water-tap, Basket & Handle
brand
INHOUSE
warranty
Inhouse Kitchen products warranty covers Kitchen product line such as the Lower and Upper cabinets, Drawer units and other components will be 3 years' warranty only for panel structure failure from the date of delivery except misuse of products or other factor unrelated to manufacturing or material fatigue and functional failure. The component parts of Hinges, Drawer Roller Rail and related accessories (exclude door handle) are covered under this warranty against materials defects and workmanship for the period of 1 year from the date of delivery. The warranty does not cover material damages from normal wear and tear, scratches, discoloration, dull or fading color, rust, torn or worn, water splash, moisture, damages happened from termites, fungi, nature variations in texture and misuse of products. The warranty does not cover damages of any Kitchen counter tops, electrical supplies and causing from water systems. The warranty does not apply to modified products that are out of standard designs of Inhouse Furniture modified by other vendors. This warranty does not apply to the damages of floor or wall as the results of installation of Built-in products as well as areas that are risk of damaging from the installation.