Think Chair
ITEM CODE: 301-465A300-01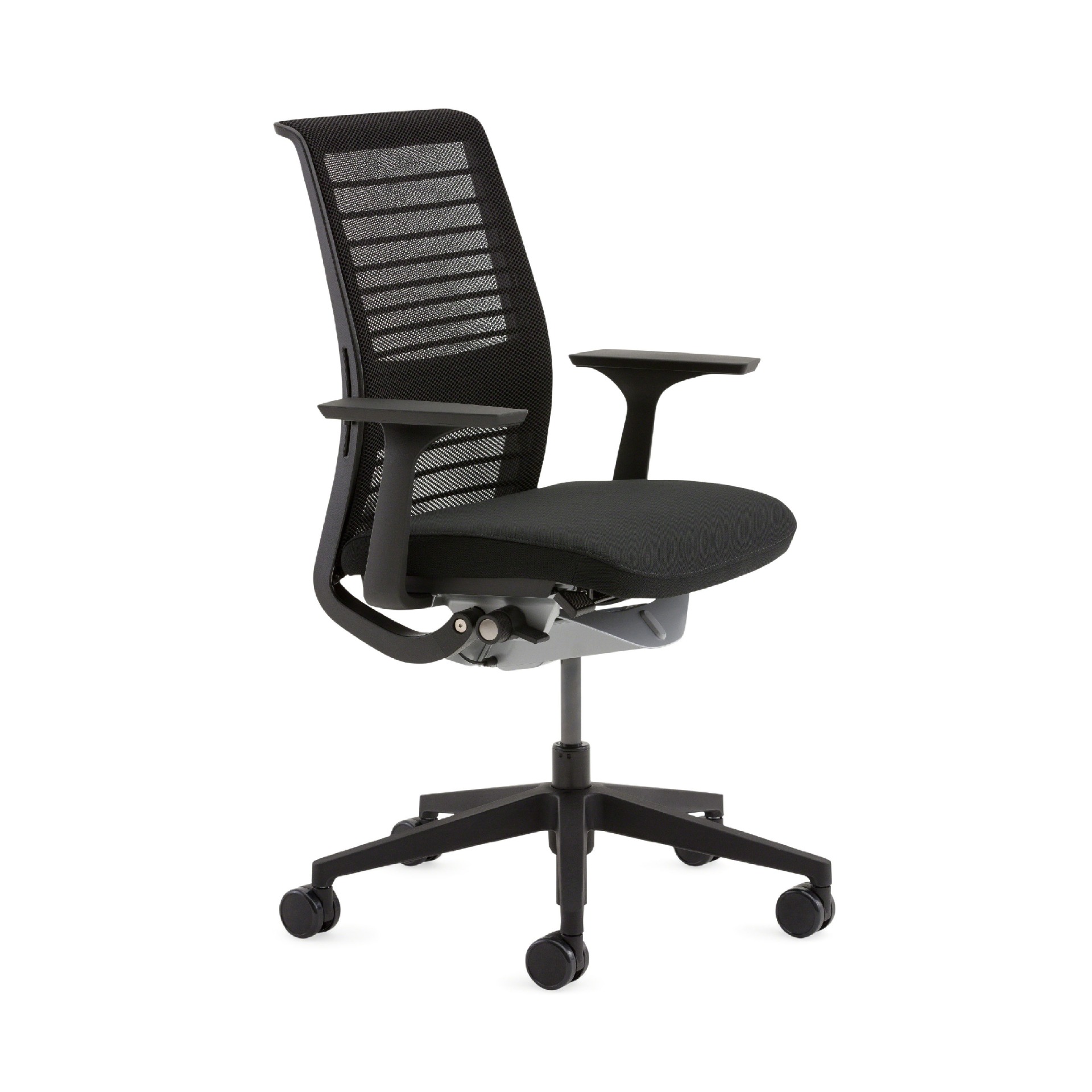 Ks 2,280,000
description
MADE FOR PEOPLE WHO SIT FOR A LIVING Think is the simplest, most streamlined embodiment of our understanding of people who sit — and how they sit throughout the day. Our learnings are based on research and collaboration with universities, including the Technical University of Denmark, Michigan State University and the University of Vermont Back Research Center. To scientific studies, we add years of observational research in the workplace — with people who actually sit for a living.
dimension
-
material
Back:3D Knit,Black,Seat:Buzz,Black,Base:Plastic
colors
quantity
care
Use a dry brush to remove loose particles. Go over the entire chair with a stiff brush with natural bristle to help loosen stains and bring dust and dirt to the surface.
delivery
We do deliver within 3 to 5 day.
brand
STEELCASE
warranty
Steel Case Office chairs are warranted for 3 year from the date of delivery. The warranty covers defect in material and workmanship in the following components only. The warranty does not cover damages of working table tops and material damages from normal wear and tear, scratches, discoloration, dull or fading color, rust, torn or worn, water splash, moisture, damages happened from termites, fungi, natural variations in texture and misuse of products.